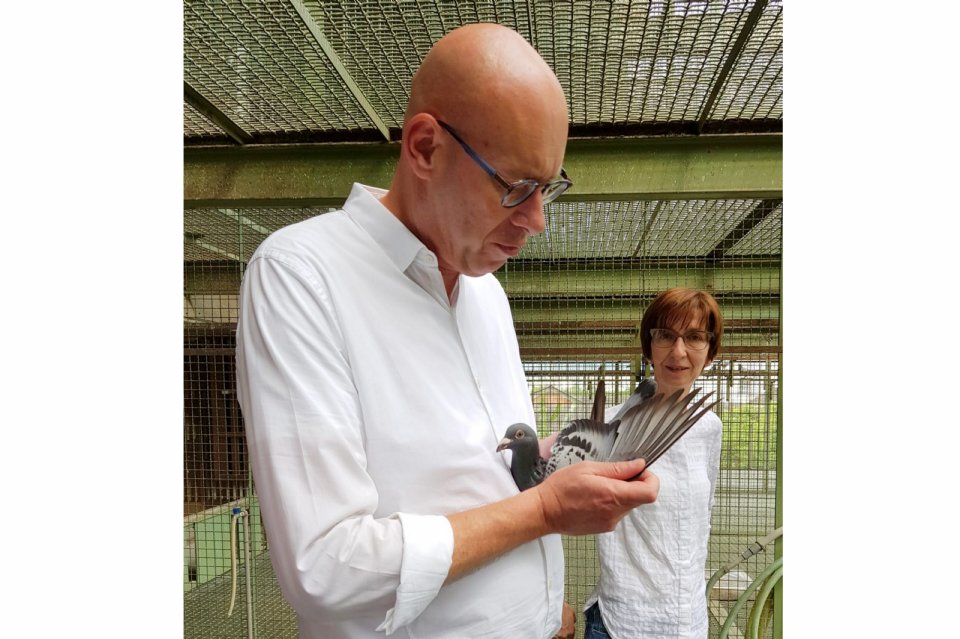 The Herbots family with Evert Jan is visiting Taiwan (Update)
Meet old friends again
The Herbots family with Evert Jan is visiting Taiwan to see old friends again and make new friends. The friendship with fanciers from Taiwan is deep for both the Herbots and Eijerkamp families. It is therefore nice to see each other again and you can see something of this in this photo report.
Loft visit with Mr Lai Min Ju, the best fancier in Taiwan who recently won 1st, 2nd,3rd in the final race, one of his pigeons won 1.000.000 euro!!
Evert Jan Eijerkamp handling this pigeon on the photo. What a joy to touch such a good racer!